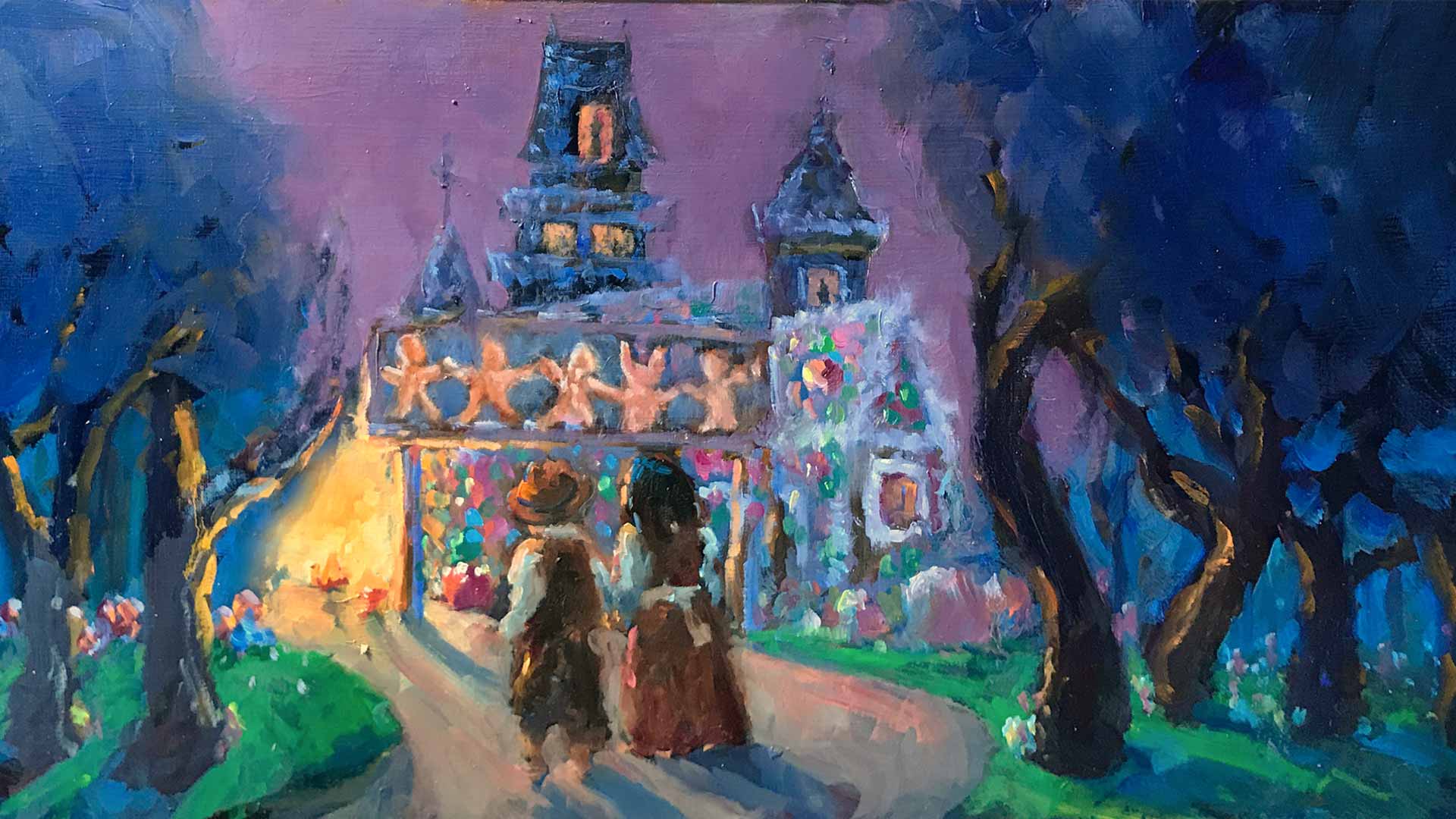 AUGUST 24 & 26, 2021
Old Moody Stages @ Zidell Yards
MUSIC Engelbert Humperdinck
LIBRETTO Adelheid Wette
based on a translation by Constance Bache 
Cast
GRETEL . . . . . Angelica G. Hesse
HANSEL . . . . . Jenna Elise Skarphol
MOTHER . . . . .Lindsey Rae Johnson
FATHER . . . . .Katherine Goforth
SANDMAN . . . . . Erin Mikelle Walker
DEW FAIRY . . . . . Erin Mikelle Walker
WITCH . . . . . Allison Kim-Yok Knotts 
Pianist . . . . . Lauren Servias 
Artistic Director . . . . . Angelica G. Hesse
Stage Director . . . . . Katherine Goforth 
Costumes . . . . . Angelica Hesse
House Manager . . . . . Morgan Bailey
Lighting . . . . . Taz Kern
Sets . . . . . Angelica Hesse, Aaron Humphres, Allison Kim-Yok Knotts, Erin Mikelle Walker, Jenna Elise Skarphol
Stage Manager . . . . . Erin Mikelle Walker
The Story
ACT ONE
The home of a poor family. 
The children are working; Gretel sings while Hansel complains about hunger. To cheer him up, Gretel shares a secret: a neighbor has given Mother a jug of milk, and tonight she will surely make them a custard. Hansel, excited, tastes the cream. Gretel tells him to get back to work, but Hansel says that he does not want to work, he would rather dance. Gretel agrees, and they begin to dance.
Mother returns. Furious that the children have not been working, she sends Hansel and Gretel to the haunted Ilsenstein forest to look for strawberries. Alone, she expresses her sorrow that she is unable to feed her children, and asks God for help.
Father enters, drunk and singing. The couple bicker. Then Father surprises Mother by revealing a load of groceries. They celebrate – until he asks where the children are. Father, suddenly scared, tells Mother that the forest is where the evil "Nibbling Witch" dwells. She lures children with sweets; pushes them into her oven, where they turn to gingerbread; and then eats them. 
Father and Mother rush to the forest to search for their children.
ACT TWO
In the forest. Sunset.
Gretel weaves a crown of flowers as she sings to herself. Hansel picks strawberries. But while listening to a cuckoo, they end up eating the basketful of strawberries. Gretel wants to look for more, but it is too dark to see. Hansel tries to find the way back, but he cannot. Hansel and Gretel become scared, and think they see something coming closer. As a little man walks out of the forest, Gretel screams in terror.
The little man turns out to be the Sandman. He calms the frightened children and puts grains of sand into their eyes. As he leaves they can barely keep their eyes open. They say their evening prayer, then fall asleep on the forest floor.
••• Intermission •••
ACT THREE
In the forest.
The Dew Fairy comes to wake the children. Hansel and Gretel tell each other of their mutual dream of angels protecting them as they slept.
Suddenly they notice behind them a glorious gingerbread house. The roof is slated with Turkish delight, the windows are of sugar, and the walls are decorated with candies and cookies. Unable to resist temptation, they take a piece of the house and nibble on it.
A voice calls out, "Nibble, nibble, mouse! Who's nibbling on my house?" The Witch comes out of the house the children are eating and catches them. She explains that she is Rosina Daintymouth and loves to feed children sweets. Suspicious of the Witch, Hansel and Gretel begin to run away. But she stops them with a magic wand and leads Hansel to the cage. The Witch leaves him stiff and slow of movement. She persuades Gretel to help her fatten up starving Hansel. 
Hansel pretends to be asleep, and the Witch, overcome with excitement, describes how she plans to cook and eat Gretel.
The Witch wakes up Hansel and has him show her his finger. She calls Gretel to bring food. As she does so, Gretel steals the wand and frees Hansel.The Witch tells Gretel to peek inside the oven to see if the gingerbread is done. Gretel pretends to be stupid, and asks the Witch to demonstrate. Hansel and Gretel use this moment to shove the her into the oven. 
They dance and celebrate. Father and Mother appear in the distance, and the family rejoices.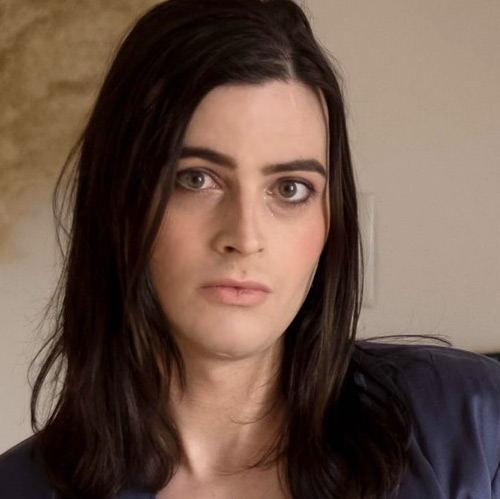 KATHERINE GOFORTH, tenor, shares her "noble, colorful and iridescent vocal sound" (Magazin Klassik) in strong and heartfelt performances. "Goforth, with [her] virile voice, does not hold back," (The New York Times) offering vivid character portraits sung with the utmost commitment and finesse. A member of the International Opera Studio of Oper Köln for the 2018/19 season, she sang Il Conte di Bandiera in Salieri's La Scuola dei Gelosi in the Kammeroper and Tamino in Die Zauberflöte für Kinder. She has appeared as a soloist with the Oregon and Seattle Symphonies, Opera Theater Oregon, in live radio broadcast on All Classical Portland, and in concert with Pink Martini. Katherine is a teaching artist at the Aquilon Music Festival and Instructor of Voice at Clark College. Upcoming, she will be presented in recital by Portland Chamber Orchestra and record new operatic works for Seattle Opera's Creation Lab.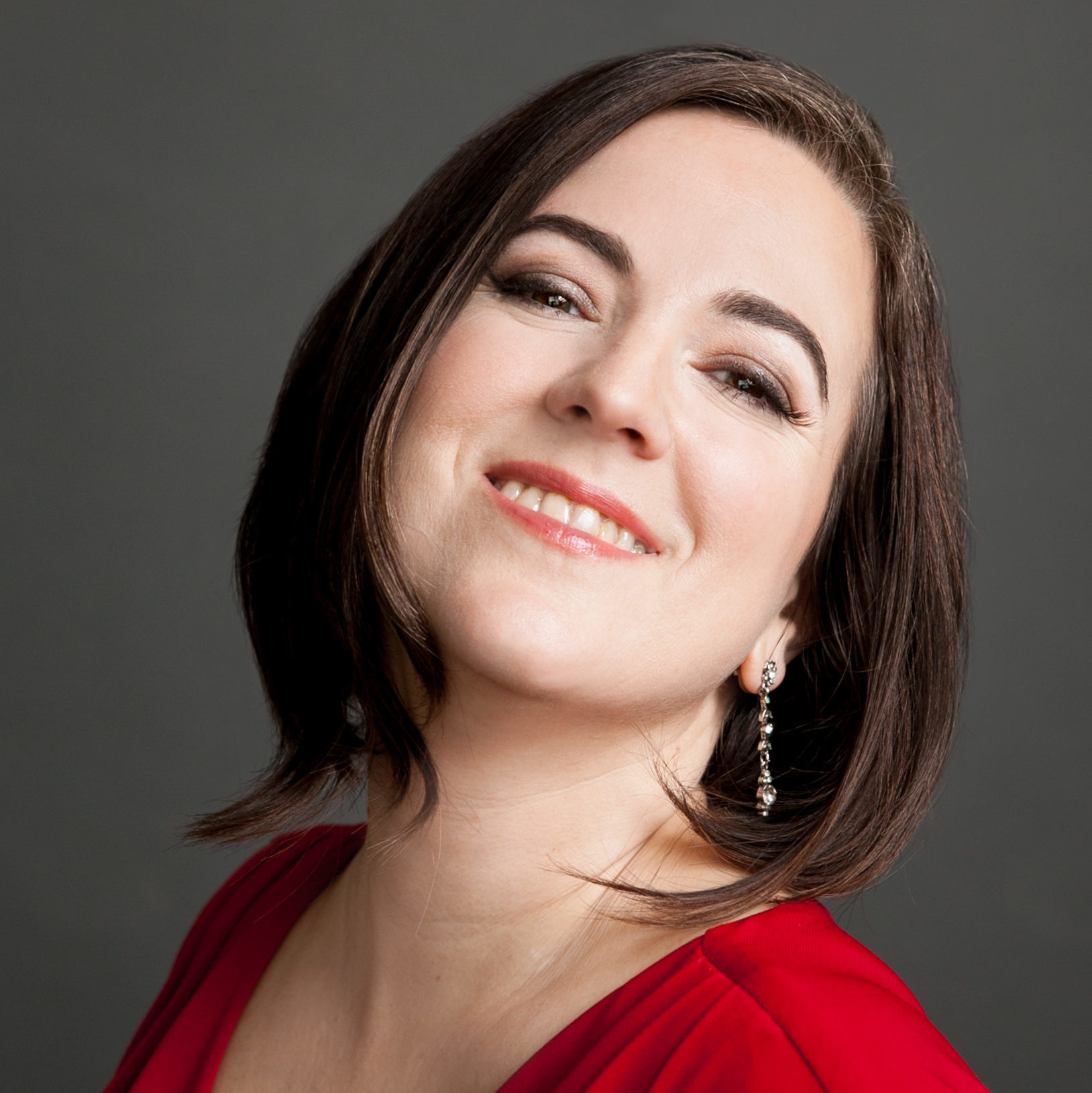 ANGELICA G. HESSE, soprano, has devoted her life to creating beauty — as a singer, graphic designer, and teacher. She recently founded Lark Opera and sang Pamina in the company's inaugural performance of The Magic Flute. Angelica sings with the Eugene Opera Chorus and is a frequent performer with Classical Revolution PDX. Other recent credits include First Lady in Die Zauberflöte (Luke Housner workshop); Lucy in The Telephone by Gian Carlo Menotti (PSU); First Spirit in Die Zauberflöte (Miami Music Festival); and La Bourgeouise in La Chûte de Phaëton (Aquilon Music Festival). Angelica looks forward to the return of big concerts and singing the premier of An African American Requiem, by Damien Geter. She studies with Richard Zeller.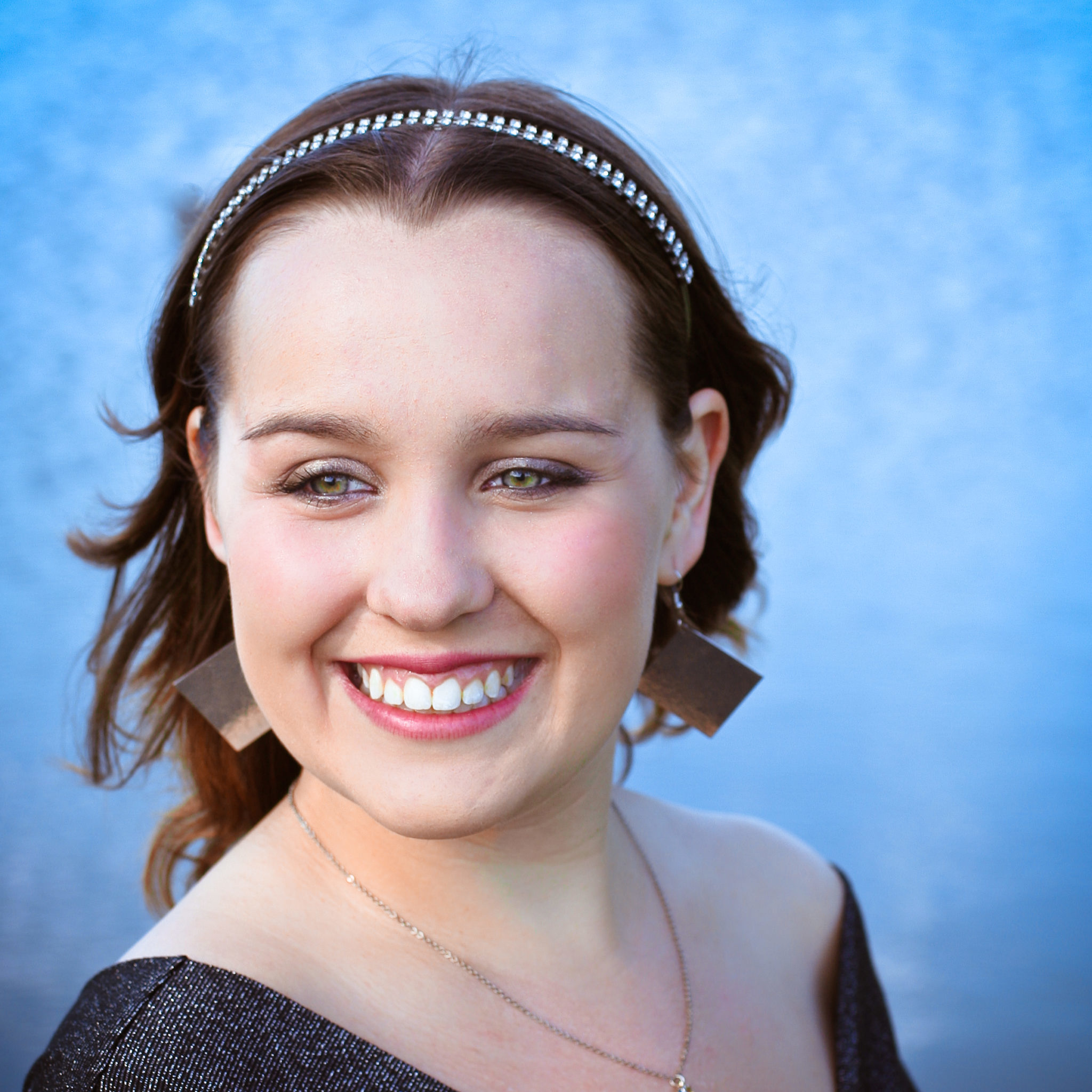 LINDSEY RAE JOHNSON, soprano, hails from Minnesota. After completing music degrees at Luther College and the University of North Texas, she relocated to Portland. Lindsey has performed locally with Portland Opera, Ping & Woof Opera, Renegade Opera, Queer Opera, Opera on Tap, Portland SummerFest Opera in the Park, Mocks Crest Productions, Light Opera of Portland, Classical Revolution PDX, and the Dickens Carolers. She has also worked with Fort Worth Opera, Cedar Rapids Opera Theatre, Bay Area Summer Opera Theater Institute, San Francisco Symphony Chorus, Oberlin in Italy, Frost School of Music in Salzburg, Sieur Du Luth Summer Arts Festival, and Lamplighters Music Theatre. Upcoming engagements include Foreign Princess and 1st Wood Sprite in Rusalka with LAH-SOW, Freia and Wellgunde in Das Rheingold with LAH-SOW, and Victoria Booth/Vitellia in Tito (adaptation of La clemenza di Tito) with Renegade Opera. www.lindseyraejohnson.com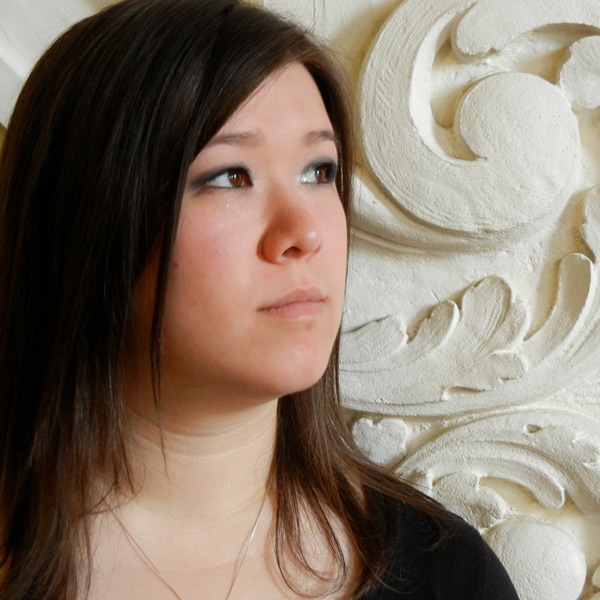 ALLISON KIM-YOK KNOTTS, mezzo-soprano, is from Portland, Oregon, and studies with Nancy Olson Chatalas. She attended Oregon State University, where she studied with Megan Sand. She has performed with the Corvallis Repertory Singers, the Willamette Master Chorus, Opera on Tap Portland, Ping & Woof Opera, Portland Summer Opera Workshop, Portland Summerfest, Our Song Artists, Lark Opera, Opera Bend, Renegade Opera, and Portland Opera.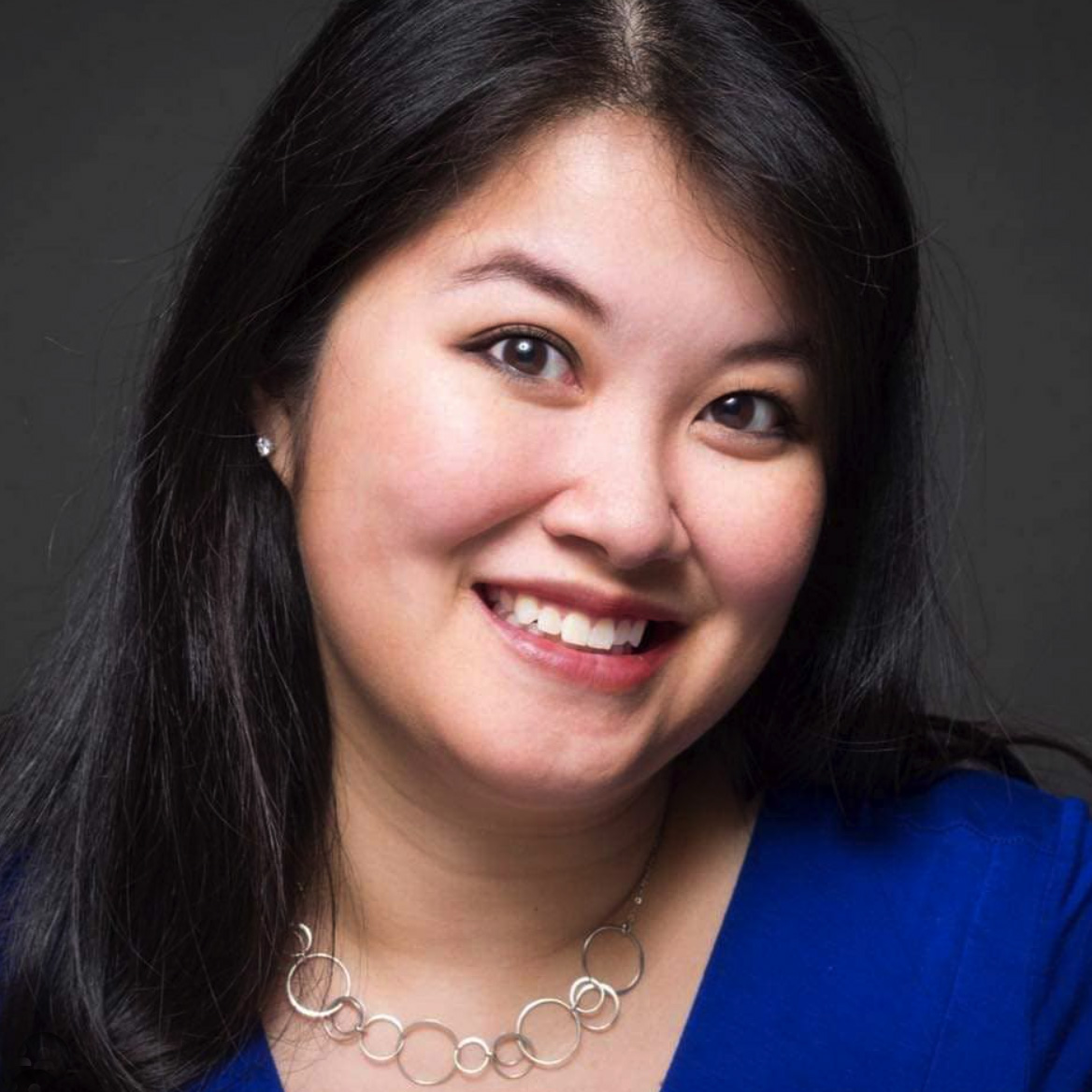 LAUREN SERVIAS, pianist, is an active performer, vocal coach, and adjudicator maintaining a busy schedule filled with vocal and instrumental repertoire, chamber music, répétiteur work, and music directing opera and musical theatre productions. Notable performances and productions include Stravinsky's Petrushka (piano soloist) with the Corvallis-OSU Symphony, Stravinsky's Les Noces (pianist) with Eugene Ballet, Rorem's Our Town (music director) and Aubert's Le Forêt Bleu (music director) with OSU Opera, the latter winning second place in its division at the NOA Opera Production Competition. Lauren holds a Master of Music degree in Collaborative Piano Performance from the University of Oregon and a Bachelor of Music degree in Piano Performance from Central Washington University. 
JENNA ELISE SKARPHOL, mezzo-soprano, completed her MM in Vocal Performance at the University of Northern Iowa in spring of 2020 and is now pursuing an Artist's Diploma in Voice, also through UNI. Currently located in the Mid Willamette Valley of Oregon, Skarphol teaches private voice lessons from her home, adhering to health and safety protocols, while also continuing lessons with her own teacher, Professor Jeffrey Brich. Recently, Skarphol has performed with the UNI Opera singing excerpts from roles including Dorabella from W.A. Mozart's Cosi fan tutte, Giulietta from Offenbach's Les contes d'Hoffmann, Meg from Adamo's Little Women, and the full role of The Voice from Offenbach's Les contes d'Hoffmann. Though she has been recovering from Covid-19 since November of 2020, Skarphol is excited to be performing again beginning this summer with her debut of Hänsel from Humperdinck's Hänsel und Gretel with the LAW-SOW online opera workshop in German, lead by Luke Housner, and with Lark Opera in English. Later in the summer she will also be performing Flosshilde from Wagner's Das Rheingold for the first time, also with LAW-SOW.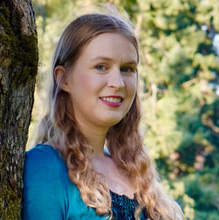 ERIN MIKELLE WALKER,soprano, teaches in Portland and performs with Opera on Tap Portland, Portland Summerfest Opera Chorus, Astoria Music Festival Opera Chorus, Ping and Woof Opera, and Renegade Opera, as well as solo recitals. She sings for hire for weddings, churches, winery club dinners, house parties and other events. She has previously sung in quartets with The Dickens Carolers, with the Oregon Repertory Singers and with Portland Symphonic Choir. Previous operatic roles include, President Tito in The Secret Diaries of Pennsylvania Ave, Servilia in La Clemenza di Tito, Le Feu in L'Enfant et les Sortileges, Olympia in Les Contes d'Hoffmann, Sandman/Dew Fairy in Hansel and Gretel, Papagena/1st Spirit in Die Zauberflöte, Gianetta in The Elixer of Love, and Despina in Così fan tutte. Erin received her Master's in Vocal Performance at Portland State University and her Bachelor's in Vocal Performance from Northern Arizona University. She studies voice with renowned baritone, Richard Zeller.
Special Thanks
Buy Nothing Group (Richmond Neighborhood of Porland) 
Common Ground, the Presbyterian Church USA Congregation in the Colonial Heights Neighborhood

 

Simran Gleason

 

Eduardo Hernandez Herrera

Aaron Humphres 

Marianne Sadée 

Charlene Skarphol

 

Chelsea Skarphol

 

Heather Thurton Charmicheal

 

Fedja Zahirovic

Richard Zeller

 

About
Property owner Charlene Zidell has long had a vision for what she calls an "arts ecosystem" on the South Waterfront. Over the years, she and the Zidell family have converted the Old Moody office building (the former home of Zidell Companies) into a home for arts organizations, individual artists, artisans and entrepreneurs to find office space at a subsidized rate.
When the pandemic forced the cessation of live art and entertainment around the world, Charlene began to wonder how the 33-acre Zidell Yards might be activated as a COVID-safe outdoor site for arts and culture. In the winter of 2020–21, she brought together Emily Running of Dance Wire, Laura Hassell of Portland Opera and Josh Hecht of Profile Theatre, three of Portland's leading arts organizations, to explore, and the idea for Old Moody Stages was born.
Old Moody Stages is a community-driven, grass-roots effort. Portland Opera has donated the two stages and lighting trusses; Portland State University has donated much of the lighting instruments; Profile Theatre has donated production services and took the lead raising $120,000 to bring the project to life; Dance Wire has taken the communications and curatorial lead; Fuller Events helped create the front of house infrastructure; and Oh! Creative has joined our collaborative as marketing consultant. Together, we have pooled our resources to bring a 6-week, multi-disciplinary performing arts festival to Portland's
administration: 216 NW 13th Ave PORTLAND, OR 97209 I mailing: PO BOX 14845, PORTLAND, OR 97293
phone: 503.242.0080 I [email protected] I PROFILETHEATRE.ORG
South Waterfront.
We can't wait for you to join us!
Festival Staff
Emily Running, Dance Wire
Executive Director
Josh Hecht, Profile Theatre
Artistic Director
Laura Hassell
Producing Director POA
Caleb Bourgeois
Profile Theatre Company Manager
Liz Bacon, Oh! Creative
Marketing Consultant
Maya Bourgeois
Web Designer
Jenessa Raabe
Festival Production Manager
Jeff Forbes
Festival Technical Director
Christina Fuller
Fuller Events
Charlene Zidell
Zidell Yards Owner
Alan Park
Zidell Yards Site Manager